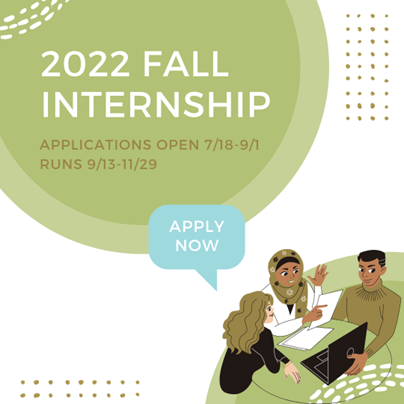 By: Nema Kolta
An internship is an entry-level position that students typically get in their degree or career field, allowing them to get more hands-on learning experience and learn how to become a professional. Typically, an internship will last for a period of time, and the student gets to explore their desired field and learn new skills. Think of an internship as a steppingstone to your career field.
An internship can be full-time (40-hour work weeks) or part-time, paid, or unpaid, depending on the company and the position. During an internship, you are supervised and have a structured experience to allow you to learn new skills.
What to expect as an intern?
As an intern, you should expect to do some work. That is how you'll gain experience and learn the skills you came to learn. You may also be working in a team with other interns or mentors. Working and collaborating with a group can seem intimidating, especially if you are unfamiliar with that kind of work environment. It is always best to go into your new work environment with an open mind and that everyone is there to learn and grow just like you. With your tasks, you will be given some guidance on completing your assignments and feedback on how to improve. It is crucial to implement the feedback; that way, you do not find yourself hearing the same comments. It also shows your boss that you can grow and improve, which might be handy when you use your internship as a reference.
Where to find an internship.
There are many places to look for internships, but you want to ensure you are using reliable sources. LinkedIn, Handshake, and Indeed are great websites that offer internship opportunities. They often have openings for internships available on their website.
Looking for a Fall Internship?
Our intern program allows students to work collaboratively on projects and receive feedback. TLT offers many internships in many different departments. All positions are remote and provide flexible schedules. Apply today at https://www.tltleaders.org/tlt-interns/