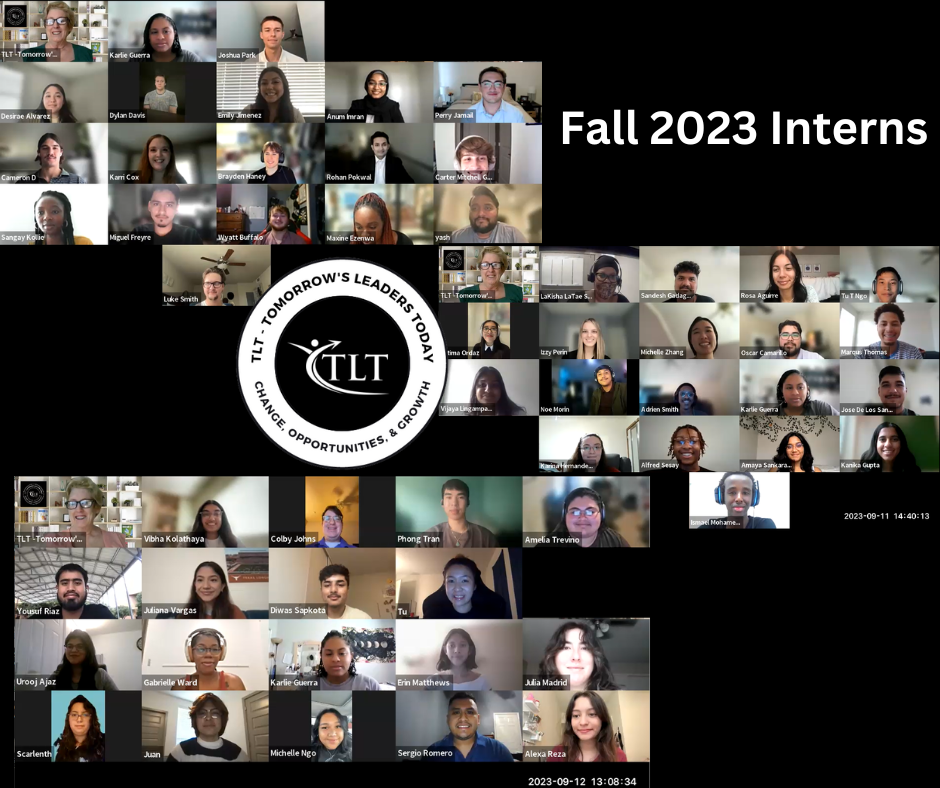 Youth Programs, Leadership and Development
TLT-Tomorrow's Leaders Today in-person programs for 5th grade through adult focus on Real Life Skills, Soft-Skills, Higher Education and Career Readiness, Civic Responsibility, and Leadership Skills and work-skills through our remote internship program. Not only do our participants fall in love with their community, but they also become self-sufficient, engaged and involved community members earlier, embrace their civic responsibilities and want to become leaders. 
Building blocks – Character, Communication, Confidence, Creativity, Diversity, Equity, Inclusion, Belonging, Integrity, Problem Solving, Teamwork, and Vision – are highlighted, while catering to the TLT- Tomorrow's Leaders Today, Inc. ("TLT") participants and their individual needs and goals.
Forms the foundation of our organization. We grow our organization based on interactions that promote mutual trust and respect. We strive to ensure the highest level of organizational effectiveness by continually reviewing our leadership program classes and processes.
We value community partnerships. We recognize the importance of working with community individuals and organizations to strengthen our programs by helping us provide all young people the opportunity to participate in and benefit from a TLT program. We value the input we receive from our community partners and strive to work together cooperatively and constructively for the betterment of all.
We encourage leadership and innovation in business, education and social responsibility. We believe leadership skills can and should be continually improved and refined.
We value and embrace diversity, equity, inclusion and ensure everyone feels they belong at TLT. We seek views that reflect all walks of life and reflect those views in our programs. We recognize the special needs and diverse backgrounds of individuals, our students, volunteers and our communities. All individuals are given an equal opportunity to be heard and to benefit from our program.