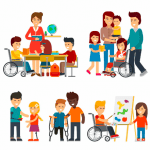 Parent Consultant
Parents, all of our TLT programs and projects are born from real-life experiences. We are searching for parents of children and young adults who have struggled with getting out on their own, with disabilities, that are willing to contribute some time to help during the strategic planning phases of our program planning sessions. 
We want to hear from you. We know that you have spent countless hours trying to figure out solutions to the challenges you face day to day. By becoming a consultant- parent volunteer you will be added to our network and contacted for questions about specific program projects. Consultations may include brief phone calls, emails, zoom calls or face-to-face meetings. We would love to hear from you!  
High School Juniors and Seniors
Earn your volunteer hours through our internship program and gain real life work experience through one of our positions.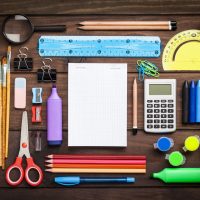 Host a Supply Drive 
TLT would love to have our supply list adopted!  We would also be blessed if the items on our wish list were purchased, in preparation of our early 2021 program session.   https://smile.amazon.com/
And if you link our  TLT-Tomorrow's Leaders Today wish list with your Amazon Smiles account, as your charity, through the holiday season, Amazon will donate a % of your purchases to our program.   Amazon does not require you to set up a new account, you can link this simply by going to your Account and Lists at the top of your home page, select Amazon Smiles and then pick our organization from the "Charity List" and your done.