Volunteer as a Mentor with TLT!
Become a mentor for our TLT Leading Leaders Interns today.
TLT Leading Leaders Intern Mentorships
TLT is seeking experienced professionals to serve as a mentor for our REMOTE, TLT Leading Leaders Intern fall session for interns ages 15 and older. 100% remote, the fall session runs September 11, 2023 through November 22, 2023.

Looking for professionals who have experience in a particular industry how can guide and mentor interns with their experience and knowledge. Our interns are participating from all over Texas, most found us through their university or college job board Handshake and many are earning class credit for participating with us. Our program is curriculum based.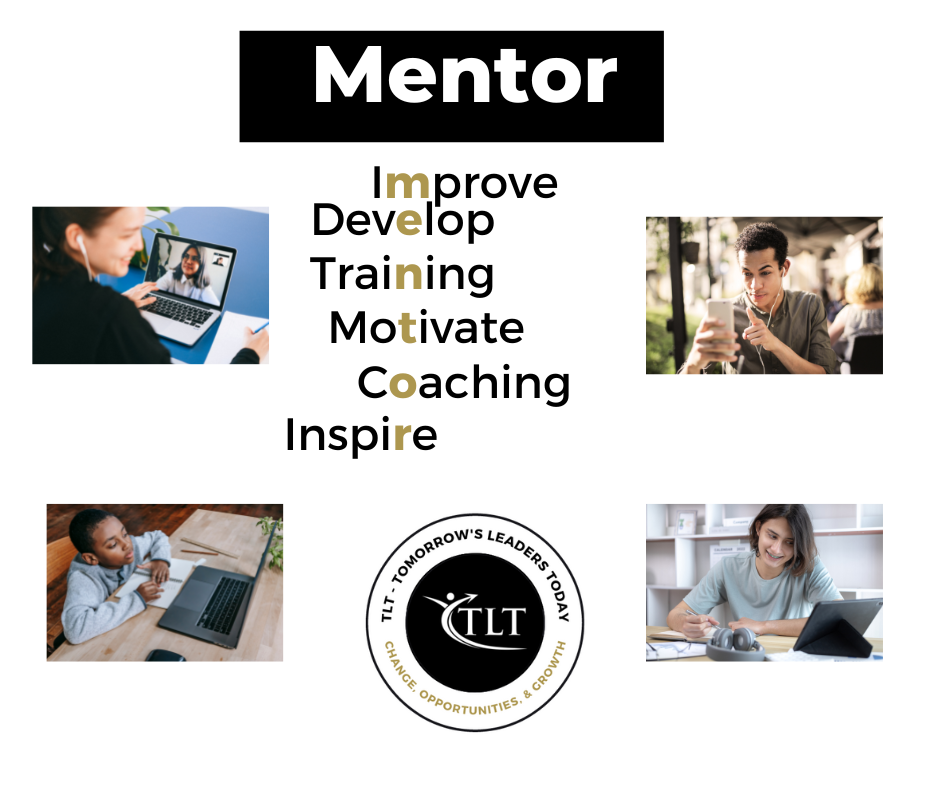 Mentors will share their career journey, the challenges, the gratifications and how to succeed in this role. May also include resume building, coaching, mock interviews, all remotely through virtual meetings. Our goal is to bring knowledge and awareness of the different career opportunities available, by giving interns exposure and access to inspirational, positive, caring professionals.

Mentors will provide guidance in how to navigate through the professional world, as they embark on their journey in taking the first steps into their careers, or just opening their minds to wider horizons.
We need mentors from ANY type of industry (law enforcement, pilots, mechanics, engineers, veterinarians, farmers. basically, any industry).  So if you are looking to make an impact, by volunteering your time and knowledge, we need you!
So how does this work?
After you complete a background check (usually takes 1-2 days), you select a team meeting to come and sit in on.  (Mon 1PM, Mon 230P or Tue 1P). You visit with interns closely to your field of interest in a short breakout room.  You are invited to watch their weekly team meeting project presentation and are invited to provide feedback.  After the meeting you share who you would like to work with, we send you both an email sharing this opportunity to have a mentor and if accepted by the intern, you both schedule your own virtual mentor sessions to meet your schedules.
Current roles our 52 interns are participating in include:
Accounting/Business Services          Cyber Security         
Data Research          Development          Digital Marketing
E-Learning/Instructional Design          GIS Basics          Grant Writing
Graphic Design          Human Resource          Impact Management
Marketing          Operations: Policies & Procedures
Program Coordination          Project Management          Social Media
Video Coordination          Website Development