DALLAS – He's always moving around; grabbing equipment from his Canon backpack, talking with the interviewee, cleaning his camera lenses, directing props and movements. He just always looks too busy, yet he just always seems to get the job done. 
"I've always done it on my own, I'm used to it, honestly."
Vi Tran is a social media intern at TLT. After his internship, he plans to graduate at the University of North Texas with a degree in journalism. With this degree, he plans to find a career in content creation.
"Telling stories is my passion, any story, good or bad, small or large, boring or exciting," Tran said. "I originally wanted to do film and movies, but I realized during my time at UNT that there are so many interesting people out there with their own unique take on life. So, I figured instead of creating stories that fit my life experiences, what if I told the stories of those who don't have a big voice, who don't have an outlet."
At UNT, Tran developed skills in writing, specifically in public relations writings. He also created videos for a Catholic youth group in Garland before coming to TLT.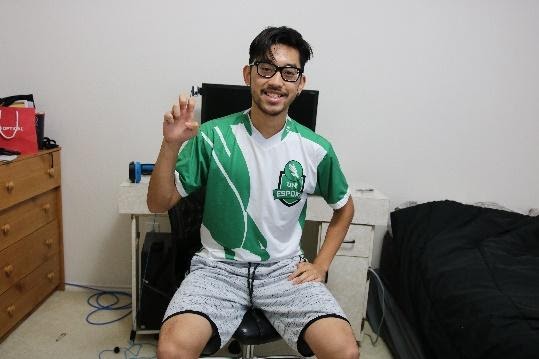 His current career goals are to become a brand manager or social content manager. Specifically, he would like to find a job in the fledgling esports industry as it is one of his passions. Tran competed on UNT's varsity esports program for three years, receiving scholarships and even the 2020-2021 UNT MVP award for his respected esport.
"My background is esports, I played, coached, commentated, I've done it all there," Tran said. "It would be a dream come true if somehow I could stay there even after college."
However, before he finds his dream career, Tran applied to TLT to help hone his craft. At TLT, he evaluates social media goals and strategies to increase views, interactions and more.
He also incorporates his video and writing skills to create intern highlights. These highlights come in the form of a video interview and/or a blog. 
"TLT has given me an opportunity to use the skills that I gained during my time at UNT," Tran said. "With TLT's help, I can finally see my skills turn into realized, tangible results."