By Carol Hohmann
DALLAS –Morgan Welch took a journey, from being a university student, to taking on a leadership role, and accepting a career opportunity, in a short amount of time. How did she do this? While pursuing her BFA in graphic design at Texas Woman's University, in Denton, Texas, she looked for ways to expand her graphic design abilities and pursue her professional development. Welch looked for opportunities. She found one.
While attending a TWU online career event, she met founder Elaine Smith-Poyourow with TLT-Tomorrow's Leaders Today, a 501(c)(3) non-profit, providing educational, intern and leadership program opportunities for students and adults.
Welch said, "It was a perfect match."
TLT offered graphic design, social media and marketing intern opportunities that did not conflict with her busy, final school semesters. Welch worked with other interns on a variety of projects, while developing and creating samples for her graphic design portfolio.
While donating her time at TLT, Welch gained experience, using Adobe's Premier Pro, After Effects, Spark Video and Character Animator.
She also developed her soft skills with curated content, collaborated with intern teams, learned how people participate and contribute at non-profits, presented update reports during Smith-Poyourow's weekly intern Zoom meetings and submitted her monthly progress reports.
Welch helped create TLT's branding identity and policies manual, launching the crucial brand and policy footprint for the non-profit. Developing the manual reminded her about what she had learned as a TWU student. When a strong brand identity is presented visually, using guideline standards, it can be remembered and reinforces the brand. Working on the manual, Welch became even more confident. She presented the critical importance of brand to the other TLT interns.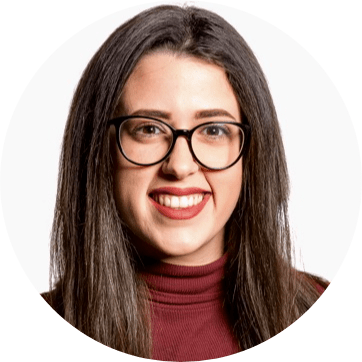 While Welch was accomplishing skills toward her career objectives, she worked with the other interns and alumni on several projects. Her most rewarding project to date, is serving on TLT's Youth Advisory Committee. This committee's goal was to create an intern and alumni group on LinkedIn. They developed a logo, group name, rules and activities.
With everything on her plate, University and a TLT internship, Welch also interned with Evolve Scholastic. Today, Welch is a graphic designer for Evolve Scholastic.
In her free time, she continues to contribute, in her TLT's Youth Advisory Committee leadership role, and is active on TLT's LinkedIn Alumni Group.
Welch said, "My internship project experience allowed me to work toward my personal and professional development. There were so many opportunities to collaborate with and learn from other people. I absolutely recommend the TLT internship. The marketable and transferrable skills I gained during this internship will last a lifetime."
Welch took a journey. From her internship path, she worked toward and achieved a leadership role and started her professional career.
TLT-Tomorrow's Leaders Today is a 501(c)(3) non-profit, founded by Elaine Smith-Poyourow, providing educational, internship and leadership program opportunities for students and adults. When one of Smith-Poyourow's sons had an internship experience, she saw how it jump-started his career. Observing this, Smith-Poyourow decided to make a positive difference in people's lives, making internship and leadership opportunities available. https://www.tltleaders.org